Eyebrow Microblading
We are thrilled that you have taken the initiative to expand your professional beauty career with our GLAMD squad! Microblading is a technique performed using a hand-held tool and micro-needles grouped together allowing you to create fine incisions, and manually deposit pigment into the upper region of the skin. Our educators have a continuous passion and dedication to supplying exceptional service and education to every training. Each educator is regularly practicing and enhancing their skills in this growing industry. Our program has been designed by taking on the best aspects of all the education and research on providing you the best products to become highly profitable in the industry. Microblading by GLAMD is an intense and exciting 3 full days of hands on training covering history of microblading, overview of skin anatomy, face transformations, work area set up, and you get to work on 3 models with direct supervision of your educator.
Included In The Course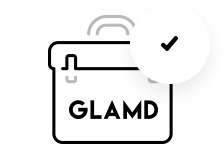 Microblading Kit
This kit includes everything that you need to start your microblading business.
Certificate
Certificate of completion issued by experts in the industry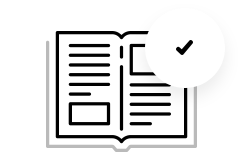 Training Manual
Detailed information of the course with tips and tricks
Class Requirements
All enrolled students are solely responsible and required to arrange a live model (client, friend, relative, any person age 18 years or older) to participate in the hands-on training under the direct supervision of an instructor. We strongly recommend that you have at least one backup model as accidents may occur.

Full payment of the course is due 14 days before the course date. If the full payment is not received 14 days prior to the course date the student will forfeit their seat and need to re-schedule for another course at a later date.

Classes are non-refundable but can be transferred once to another course at a later date.